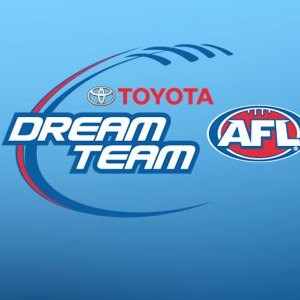 A quick round up of the happenings in the footy world, with a fantasy spin.
McIntosh Ready to Go
Hamish McIntosh was unable to get out on the park in 2013 as he suffered yet another injury setback. Coming with a cut price tag in all fantasy competitions this season, he is sure to be picked by many. Scott had this to say on Thursday morning.
I hesitate to say it, but he's going very well. He's doing all the training that we're asking of him and he's making a difference to the way we're training on the track. He'll definitely play pre-season games … but it wouldn't surprise at all for Hamish to play the first game available to him.
While Scott was somewhat hesitant in his appraisal, all signs point to Hamish being physically fit and ready for the season. Given he has previously averaged 90DT/101SC, ownership will be expectedly quite high. With the lack of quality ruckmen depth at the Cats, he will be first chosen and should have time to work himself into quality form.
Cornes Keen on Cap
Kane Cornes has recently suggested that the interchange cap will only be a positive for the Power as they look to improve further on last year.
I think it suits us perfectly, I don't think we'll be affected by it much at all. Some other clubs up around 150 (rotations), I think they'll feel the pinch a little bit, but for us, we've been training for this for this rotation cap for a couple of years now.
Whilst these comments may prove to be just classic mind games, further question marks will surround the likes of Ziebell and Swan who are rotated regularly throughout their matches. It's hard to say whether this will have a reasonable effect on their fantasy averages, but it is likely to force even more resting on many of these players.
Trent McKenzie Set to Miss a Month
The Gold Coast rebounder has suffered a high grade ankle injury which will keep him sidelined for 3 to 4 weeks. A Gold Coast spokesman revealed the information on Tuesday.
Thankfully for Trent, scans have revealed no structural damage after he sprained his ankle at training on Monday. Trent is expected to spend 3-4 weeks on a modified training program to rehabilitate his ankle.
Given Trent was about to complete his first pre-season, this does come as a blow to the Sun's player. After having a career best season in which he averaged 80DT/88SC, Trent's stock is on the rise. Injuries have always been his main issue, although this shouldn't keep buyers away completely, given the length of the injury.
Ablett to Stay in the Middle
With recent suggestions coming that Ablett is set to spend more time forward in 2014, Sun's coach Guy McKenna has emphatically squashed those rumours.
The year Gary has had I'm not so sure I want him to go forward and have a holiday yet. He is still a great player and as much as we need to look after him he was so crucial in helping improve key stats for us. That's something we may look at but we know how big an influence he can have on matches when he's on the ball.
Given the ability Ablett has in the middle of the park, this will come as welcome news to fantasy coaches. With a slow, injury riddled end to the season, Ablett is somewhat underpriced after he averaged 10DT and 9SC less than last season. Still averaging 114DT and 129SC, and with his ability to start a season quickly, he must still be on all fantasy coaches radars.
Polec Hitting His Straps
After beginning the pre-season in less than perfect condition, the Powers new recruit Jared Polec is now well and truly up to speed. Hinkley was very positive as he praised his new winger.
Outstanding – I think you were all here the first time that he ran and I won't talk about his actual time, but he was …a minute [better this time] which is a significant improvement. For anyone to improve by a minute is a real positive and a real tick for Jared. He's fit. I said before Christmas it's not a reflection of where he's come from or anything, it's a reflection that he's actually in good shape for the first time in three years.
Priced at near rookie prices in all 3 major formats, Polec undoubtedly will start 2014 as one of the most selected players in the competition. Given he was a #5 draft pick that he has had to battle his way through injuries, a good pre-season should let us see the best of what this youngster can produce.
Waters Shoulder Troubles... Again
Beau is set to miss another pre-season as he has been dealt an unlucky hand, with his shoulders becoming infected. Simpson was on hand to the media to release the injury news.
The procedure he had was successful. But there was a little bit of an infection in the shoulder. They had to take the screws out. He's a 50-50 chance for whether he needs another bout of surgery or not. It could be a lengthy one if he needs it.
He also spoke on how Nic Naitanui was travelling, after an injury ravaged 2013.
He's progressing well. We actually trained on Saturday and I had a good look over and he's running as best I have seen. So we hope to progress him to full training by the end of January.
Whilst Waters presented value, being slightly under-priced on the numbers that we know he can produce, complications with his shoulder must put a red line through him immediately. He may be an option later in the season, if he can string games together without injury. The news is more positive on Naitanui as it seems he has finally shrugged the groin injuries which plagued many a fantasy coach. Given he will only have the best part of 2 months of quality training, expect a slow start to the season before he hits his straps later in the year.
Thanks for reading this post on JAFB. Be sure to like the FB Page and follow on Twitter for regular updates!