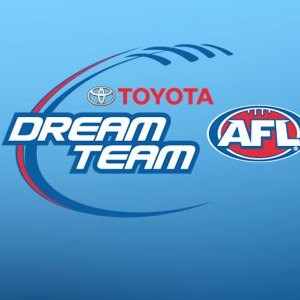 A quick round up of the happenings in the footy world, with a fantasy spin.
Young Ready for Season Ahead
Having played only 2 games in the 2013 season, ex-Hawk Young has declared himself fit for 2014 after enjoying a strong off-season.
It was obviously a frustrating season last year. But throughout the pre-season I've really attacked it and things are going well for the season ahead. The hamstring's been good. It was a bit slow at the start of the pre-season, but since sort of the end of December [I've been] doing full training. Last year I missed pretty much the whole pre-season, so I was pretty much playing catch up all year and that obviously showed with all the injuries I had throughout the year.
JAFB Says: Young has previous fantasy form to get buyers interested. Having averaged 84.5DT/83.7SC, topped with his ability to have monster scores (has scored over 130 3 times in his career), Young must be considered. With a discount on his 53/55 averages from 2 games last season, Young may prove to not only be fantastic value for money, but someone who remains relatively unpopular.
Thomas and Kreuzer Likely for Round 1
Mid-pricer Dale Thomas is expected to participate in full training by the Australia Day weekend, having completed 2 months of running thus far. Kreuzer is also expected back in the short term, giving more respectability to the ruck ranks which appear relatively bleak in fantasy terms.
Dale has been back running for a couple of months now and we're slowly increasing his training load. He'll play in a few practice matches and we fully expect him to be right for round one.
At the moment Kreuzer's doing a lot of straight line running without any change of direction. But we're starting to load him up and he'll be back to full training in a week or so.
JAFB Says: With many fantasy coaches considering the new Blue, given his tremendous upside, this will come as welcome news. Previously, Dale has averaged 103/109 over 19 games in 2011, if he can reach those figures he has upside of 40/35 in both competitions. Any further issues though, and we may have to cross him off the list. Given he's played only 22 out of the past 44, he will no doubt prove to be a fantasy risk. Kreuzer on the other hand appears to be fully priced having just finished a career best season. Although an injury affected score of 21 in Round 3 will have dropped his average somewhat, he still comes priced at 86/97 respectively. Be wary as he may take sometime to find his feet after this preseason.
Morabito Back
ACL prone Anthony Morabito has returned to Fremantle's main training group. After opting for LARS surgery, the 22 year old has been ready since late last season. Given they've been able to slowly manage him, the promised land of an injury free season looks possible.
JAFB Says: This will come as positive news for fantasy coaches across all three formats. Given Fremantle still have a need for speed, and given Morabito appears to offer so much, he is a reasonable chance for being selected throughout the 2014 season. Priced at high to normal rookie prices across the competition, ownership will be expectedly high if he is chosen for Round 1.
Nic Nat Finally #1
Dean Cox has declared Nic Naitanui the Eagles #1 ruckmen for Season 2014. This will come as big news for fantasy coaches, as this could have a direct correlation towards their respective scoring.
Certainly if Nic is up and running and fully fit he is our No.1 ruckman.
Asked on Naitanui's availability, Cox responded
I think he will certainly be back into full training shortly. His running loads are great and his body is pulling up really well from all the training programs so far and hopefully it just continues from that as we ramp it up. He's such an important part of our footy team to make sure that his work rate is really monitored throughout the year as well and that he can front up pain free.
JAFB Says: While this does sound largely positive if you've been considering Naitanui, I'd voice a word of warning. Given he still hasn't joined the main group, expectations are that his season will start slowly. Averaging career highs of 86/113 in 2012, he may be more appropriate for SuperCoach, at least at the beginning of the season. Cox may also have been given his team mate a vote of confidence, rather than being entirely truthful. Nonetheless I'd be surprised if this was disastrous for Cox. Given they had a similar structure to the one he just suggested in the 2012 season, where he spent large stints forward, he still managed an average of 99/111. Consider both, but given Cox's lack of injury worries and tremendous durability he may be the prize choice out of these two.
Foot Worries Slow Sharenberg
Collingwood's 1st pick in the Draft has begun training on a modified program whilst he attempts to recover from his feet issues. Classified as a defender by Champion Data, Scharenberg said;
I've been on a modified program, just doing rehab mainly and trying to get the feet right. It's still been pretty solid and lots of hard work, but it's been good. (My feet) are getting better. We're taking it one day at a time and each week at a time.
JAFB Says: This news will cross Sharenberg off many of our respective lists, at least for the time being. After a slow start to his pre-season, it'd be extremely unlikely that Matt will play early in the season. Given his additional premium for being such a high draft pick, fantasy coaches should certainly avoid. Later in the season he may well be an option though. In the Under 18 championships he has averaged 21 touches over the past two seasons, equating to 108.5DT every 120 minutes and 113 SuperCoach points. He can certainly play and may be well worth the premium once he entrenches himself within the side.
Thanks for reading, hope all your fantasy pre-seasons are going strong!