Thoughts on the fantasy relevance of every move made on Deadline Day!
Arsenal
Ozil (10.0)- read my thoughts HERE
Viviano (5.0)- Emiliano, on loan from Palermo, has represented a series of Italian clubs including the likes of; Brescia (126 appearances), Bologna (72 appearances), Fiorentina (32 appearances) and he also had an appearance-less stint at Internazionale. Behind only Buffon in the Italian National sides keeper choice, I suspect he is quite a good goalkeeper. If he gets an extended run in the side, which is certainly possible, at a price of 5.0, his value is undeniable.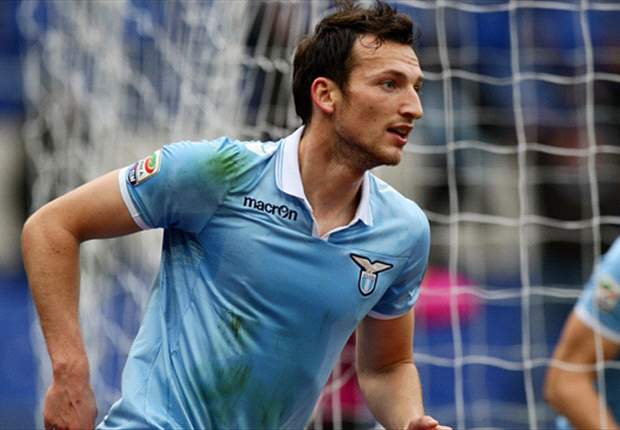 Kozak (6.5)- Standing at 6 foot 4 in the old, Libor Kozak is a man who stands even above the likes of Christian Benteke. Was the leading scorer in the Europa League last season, finishing with 10 goals in that competition. The 24 year old previously played for Lazio in the Serie A. In a somewhat strange season his goal tally in the Italian First Division was naught as he failed to hit the back of the net from 5 starts and 19 appearances off the bench. I suspect his relevance for this season is not overly high, as I see him as the replacement for Benteke when the Belgium international invariably leaves at the end of this campaign.
Cardiff City
Odemwingie (5.7)- This has the potential to be very fantasy relevant. Peter arrives from West Brom, a player who,
at his best
is known to have consistently hit the back of the net in this league. Recently his confidence has been lowered, with him failing to manage a minute on the park in a senior fixture so far this season. You'd presume that'd change at Cardiff, as Peter looks to regain the form of the 2011/12 campaign which saw him score 15 times in 32 league ties for the Albion. With the options at Cardiff far from nailed on, Odemwingie could make the striking position his own. Time will tell, but certainly keep an eye on him.
Everton
McCarthy (5.5)- James arrived from Wigan after Everton put in a bid of roughly around 14 million pounds. An Ireland international, James comes in at the appealing price of 5.5. He usually plays in a defensive midfield type role, but watch exactly what role Martinez (his manager from last season) gives him this season. If in an attacking midfield role, he'll be hard to bypass.
Lukaku (7.4)- Well this could well be the most important fantasy move of the summer. Romelu once again goes on loan from his club Chelsea, this season to the Toffees after last season's West Brom stint. He produced 17 goals last season, and if Martinez installs Lukaku ahead of Jelavic, expect goals to flow once more. I suspect he'll be one of the better strikers from this moment on-wards, so buy now!
Barry (5.3)- Not much relevance really. Plays a holding midfield role and hasn't shown much of a propensity to get forward. At his age, that won't change, so I'd look for other options. Moving along...
Liverpool
Sakho (5.5)- The Frenchmen arrives from PSG for 16 million pounds, and from all reports Liverpool are a touch shocked that they've been able to bring in such a prodigious talent. Expect him to play immediately and given his strength in aerial contests, there is certainly some potential for bonus points. He scored 7 times in 151 appearances, but with Mamadou about to hit his prime (aged 23), this number may grow as well. If you're after some Liverpool defensive cover, you could do far worse than bringing him in.
Moses (6.2)
- On loan from Chelsea, Moses is yet another option to consider for all our fantasy sides. The word from the Liverpool camp is Moses will play in a wide role, allowing the likes of Coutinho to play a more central role (positive news for those with Phillippe). If the wide role is his, at the value price of 6.2, I'd say he's an out and out bargain. Victor can score and assist on his day,
and with Liverpool's fixtures reading Swansea, SOUTHAMPTON, Sunderland, CRYSTAL PALACE, Newcastle and WEST HAM, in its next six, jumping on even at this stage seems to be a worthwhile option!
Manchester United
Fellaini (8.5)- Well Marouane finally got the deal he was hoping for. A move to Man United mere minutes before deadline day shut, was the only noteworthy move United managed to make. Regardless the Belgium international is a quality signing. I suspect Fellaini will be allowed to play more of a box-to-box role, which we saw him play with aplomb through the early stages of last year. Watch where Moyes fields him early, because he has extreme fantasy potential if he's played in this attacking role.
NOTE: 6 of their next 7 fixtures are very strong, creating more fuel for the fire!
Sunderland
Borini (6.2)- Fabio arrives at Sunderland after a tumultuous time at Anfield in which he never had a sustained run of matches to see exactly what he could become. Regardless to say Liverpool didn't think highly of him. At just 22 years of age, and on loan with a move to a permanent deal on the cards, the Italian international will be desperate to impress. Statistically he hasn't had enough game time to really make a judgement. Watch intently, he could be a unique selection at some stage through this campaign.
West Bromwich Albion
Sessegnon (6.8)-
Stéphane has always had the propensity to be proficient in the fantasy caper. Throughout the 2011/12 campaign for Sunderland, he produced 7 goals and 9 assists, quality numbers for a side that ultimately didn't finish so strongly in that season. He's the definition of a 'form' player, when he lacks it he may as well not be there, but when he has it he can bring fans tears of joy or pain, depending on what side of the fence you sit on. Another to watch closely...
Anichebe (5.3)- West Brom needs goals and Victor will be one of the men tasked with the job of bringing them. Given their options in attack aren't much better than Shane Long, you'd suspect Victor will get a fair chance to prove his worth. Given the fact that the Nigerian Internationals best season statistically yielded only 8 goals, don't set the hopes too high on the 25 year old just yet.
Thanks for reading fantasy fellows and best of luck for the weekend ahead!