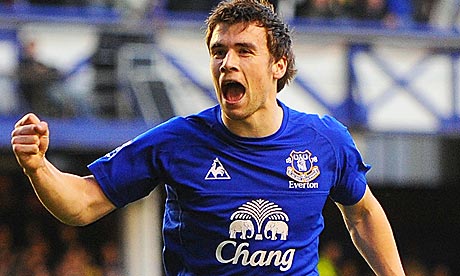 Can Coleman produce the goods for our fantasy sides?
Price: 5.0
Average per 90 minutes: 3.1
Bonus Points: 5
Goals: 0
Assists: 5
Total Minutes: 2165 (24.1 full games)
Owned by: 5.3%
Coleman, 24, is one of the few value backs that may be somewhat misclassified. Don't take last seasons statistics into calculation too much when deciding whether Coleman is right for your side. The reason being that with Martinez coming to the helm, the likelihood that Coleman will play the right midfield role in a 3-4-3 system is far greater, allowing him to have more attacking potential. With all this in mind, and at a bargain price of 5.0, he must be considered.
Reasons to start with Coleman
If Martinez plays his preferred 3-4-3 system, Coleman is likely to play in a right midfield role, thus allowing him to be a more attacking threat

Value selection

Has produced a season in the midfield before (2010/11), in which he scored 4 and assisting 4 others over 34 appearances

Started all of the last 11, and is guaranteed to be starting 11
Reasons to not start with Coleman
You're very reliant on Martinez's tactics which potentially could change to suit Everton

Has had some re-occurring hamstring and thigh problems as lately as last season

May play in the defensive line if someone gets injured
Synopsis
This pick is reliant on a few things happening, but needless to say when you consider the price and the likeliness of these things happening, I think we can safely choose Coleman for our starting sides. Playing in an Everton defence automatically means a number of clean sheets. Couple that with a misclassification, Coleman could be producing goals whilst earning the 4 points from the clean sheet. At this stage, with the lack of cheap defenders that can offer offensive points, Coleman will be starting for my side and I expect thousands of others!
Anyway what are your thoughts on Coleman? If you're thinking of playing Fantasy Premier League, please join the FPL Dreamers FB Page
HERE
, where we will discuss everything regarding fantasy football.
Thanks for reading everyone! Do you guys agree with this consensus? Comment below! If you guys enjoyed the post like our page
HERE
and follow me on twitter
HERE
!